Annual Conference of the German Association for the Study of British Cultures
23–25 November 2023
Kiel University
---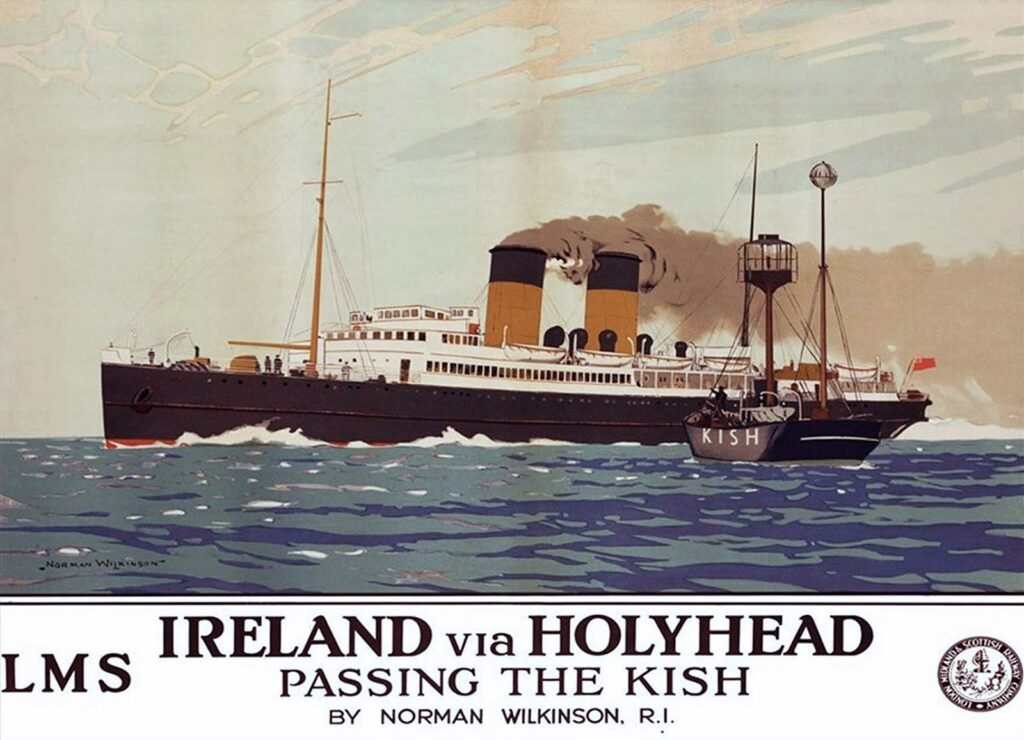 ---
Call for Papers
Irish history and culture have long been influenced by the presence of British settlers, landowners and rulers. Considered by some as Britain's oldest colony, the exploitation of Irish labour and Irish land, the introduction of English language and English law, but also the creation of a joined market for arts and literature have transformed life on the island of Ireland. However, Irish people and Irish culture also shaped Britain in major ways: Irish monks Christianized their neighbouring island, Irish workers were central to the building of canals, docks and railways, Irish nurses staffed the NHS, and without Irish immigration there would have been no Beatles and no Kate Bush – and Chloe Kelly wouldn't have scored that goal against Germany in EURO 2022. In recent years, Brexit and the ongoing disputes about its implementation have highlighted once again how intricately connected…
---
Conference Programme
All schedules use Central European Time (CET, GMT+1).
Unless otherwise noted, all events take place at the Wissenschaftszentrum Kiel.
Thursday, 23 Nov

1:00–3:00 pm
BritCult Board meeting (room "Fraunhofer")
from 1:00 pm
Registration
3:00–4:00 pm
Postgrad Forum
Elena Ippendorf: Criminal Landscapes: Imagining Wales in Contemporary Crime Narratives
Yana Lebedeva: Making the City: Between Media and Social Transformations of Dublin in the 21st Century
4:00–4:30 pm
Coffee Break
4:30–5:30 pm
Postgrad Forum
Adrian Döring: Bleak Metal: Cultures of Discontent in Virtualized Spaces
Sarah Busch: Audience, Affect and Engagement in 21st Century Irish and International Performance
5:45–6:30 pm
Conference Opening
6:30–7:30 pm
Keynote 1
Jennifer Redmond: Filling the Gap: The Irish in Britain in the Twentieth Century
from 8:00 pm
Conference Warming (Kieler Brauerei)
Friday, 24 Nov

9:00– 11:00 am
Registration
9:00–10:00 am
Panel 1: The Irish Question
Michelle Witen: The Irish Vampire: Dracula and Punch

Presentation: EUF Centre for Irish Studies
10:00–10:30 am
Coffee Break
10:30–11:30 am
Panel 2: Literary Markets
Dilâra Yilmaz: No Britain, no Bestsellers? The Market Dominance of British Publishers
and the BBC over Contemporary Irish Novels (and their TV Adaptations)
Melissa Sarikaya: Of Angels and Maidens: May Probyn's Success in the Irish Press
11:30 am–2:00 pm
Lunch Break / JSBC Editorial Meeting (from 12 pm) (room "Fraunhofer") / Discussion: The 'Mittelbau' and its Futures (from 1 pm)
2:00–3:00 pm
Panel 3: Colonial Relations
Dennis Henneböhl: Metaphorizing Irish and British Intra-Relations in Audrey Magee's The Colony
Dieter Fuchs: Seasonal Work in McDonagh's The Beauty Queen of Leenane: The Continuation of History and Foreign Rule with Other Means
3:00–4:00 pm
Panel 4: Struggles in Education
Jessica Bundschuh and Selina Scholz: Displacing the Irish?:
The A-Levels as a Window into the (Post-Brexit) British Psyche
Frauke Hofmeister: No Green in the Curriculum? –
Ireland and the Irish in Recent School History Requirements in England, Scotland and Wales
4:00–4:30 pm
Coffee Break
4:30–5:30 pm
Keynote 2:
Patrick Slevin: A Detail Where You're Born
5:30–7:30 pm
BritCult Mitgliederversammlung
from 8:00 pm
Siamsa Kiel (Hansa48)
Saturday, 25 Nov

9:30–10:00 am
Discussion: Is "Intra-Relations" a fruitful concept?
10:00-11:30 am
Panel 5: Representations
Kübra Özermis: Masculinities on Murals: Tension between Hypermasculinity and Victimisation on Republican Murals in Derry and Belfast
Sarah Heinz: Bride and Prejudice: Representing Irish Traveller Communities in Britain in Channel 4's My Big Fat Gypsy Wedding
Melissa Schuh: Seriality, Adaptation, and Representation: Sally Rooney's Normal People
11:30 am–12:00 pm
Coffee Break
12:00 pm
Panel Discussion: The Place of Ireland in BritCult and Anglistik
(Victoria Allen, Sarah Busch, Christian Huck, Kübra Özermis, Michelle Witen)
2:00 pm–3:00 pm
Marine Conservation Tour (optional)
---
Keynotes
Jennifer Redmond

Filling the Gap: The Irish in Britain in the Twentieth Century

Jennifer Redmond's paper is titled "Filling the Gap: The Irish in Britain in the Twentieth Century" and explores the economic and cultural relationship between Britain and Ireland in the Twentieth Century. In the fields of nursing and medicine, domestic service, labouring and agricultural work, gaps in the British workforce were habitually filled by Irish workers. At times these relationships were generational and long-standing and saw Irish workers usurp those in parts of Britain with varying consequences for attitudes towards migrants, most notably in the case of Irish agricultural workers in Scotland. The Second World War period saw an influx of approximately 100,000 Irish workers filling gaps in the home front economy, often living and working in the most dangerous parts of Britain that were extensively bombed. Scholars such as Wendy Webster have queried the extent to which the narrative of British success in the war could ever be attributed solely to the efforts of the British people – the work of those from the dominions was vital to the success of Britain in that conflict. And yet recognition of wartime efforts never came, rather Churchill's bitter appraisal of Irish neutrality was memorialised in the aftermath. The creation of the NHS and the subsequent need for nurses and medics in the post-war period fuelled and accelerated a steady stream of women, in particular, coming to train and work in Britain. To what extent those Irish workers in British hospitals faced any anti-Irish bias as a result of perceptions of neutrality is difficult to tell but anecdotes in various archives suggest there could have been. Easier to trace are the prejudicial attitudes towards the Irish in Britain during the Troubles, often manifesting in workplace walkouts by previously friendly colleagues. This paper will review the invisibility and contrasting hyper-visibility of the Irish in Britain, drawing upon statistical evidence, archival documents and personal testimonies.

Bio

Dr Jennifer Redmond is Assistant Professor in Twentieth Century Irish History in the Department of History at Maynooth University, Ireland. She has researched extensively on Irish migration to Great Britain. She is the Chair and main proposer of the successfully funded 'COST Action HIDDEN: History of Identity Documentation in European Nations' which brings together scholars in different disciplines across the EU and its affiliated members to examine issues of identity documentation, migration and citizenship from the twentieth century to the present day. Between 2009-2011 she was an IRCHSS Postdoctoral Research Fellow at the Department of History, Maynooth University, working on a project on Irish people in Britain during the Second World War which, combined with her doctoral work at Trinity College Dublin, was published as Moving Histories by Liverpool University Press in 2018. She continues to research the migration journeys and experiences of the Irish in Britain in the twentieth century using a mixed method approach with a more recent focus on the bureaucratic systems and material culture of identity documentation used to manage the flow of people between the two countries during the Second World War.
Patrick Slevin

A Detail Where You're Born

We invited Patrick Slevin for his reflections of the lived experience of upholding spiritual and material ties through cultural work from abroad. The title of his keynote presentation is "A Detail Where You're Born". His contribution combines poetic reflection and cultural analysis – inspired by John McGahern's statement that "All true stories are the same story in the same way as they are different" (Memoir, 2005).

Slevin's piece builds on the historical context that four out of every five of the children born in Ireland between 1931 and 1941 emigrated in the 1950s (Clair Wills, The Best Are Leaving, 2015) – of these, 80% emigrated to Britain. More than half a million people left Ireland between 1945 and 1960 (from a population of less than 3 million) and unlike most European countries, where it was predominantly men who migrated for work, just as many Irish women left. Of every hundred girls in the province of Connaught aged 15-19 in 1946, 42 had left by 1951 (Joseph. J Lee, Ireland 1912-1985: Politics and Society, 1989). It has been estimated that the money these economic migrants had earned in Britain and sent back to Ireland was the equivalent of three Irish government departments. That they kept Ireland afloat but also with them brought the old culture of a new nation.

Because of this mass emigration from Ireland, moving to work in factories, on the building sites, as nurses, as domestic help, they huddled together in areas within industrial cities, often following relatives already settled. They brought with them a religion – Catholicism, whereas Britain was Protestant. They brought with them their own music. They settled. They had children of their own. What were these children? Irish? British?

Since St Patrick – the national saint of Ireland who was from Wales – and before, travel between the two islands had been constant. Since the Irish famine in the 1840's there had been regular emigration from Ireland to Britain. The children of the 1950s influx of Irish lived in a halfway house of nationality. Easy travel between the two islands meant regular connection with the country known as 'home' that they would never live in apart from on holidays. They looked the same, sounded the same as the native children.

In his poetic paper and cultural analysis Slevin endeavors to explore the ways in which Irish identity has been kept by the children of the emigrants from Ireland to Britain in the 1950's and 60's. Jon Dohn Dufresne, the Canadian writer states in The Lie That Tells The Truth (2003), that the most fascinating world for a child is the world of their parents before they were born. Slevin explores this, with a particular emphasis on the loss and memory of the emigrant child. How they inherit the memories and loss of the 'old country' without ever having lived there. Without an actual feeling of loss but a sense of it and how they identify with that country. He explores this with reference to affiliation with sporting teams at World Cups – Ireland against England at Euro '88. Individual players in different sports. Music – Boomtown Rats, Culture Club. Also ways in which Irishness is kept alive through Irish Centres and associations such as Manchester Irish Writers. He illuminates this cultural analysis through examples of his own writing such as Summer 1979 which was commissioned as part of the 100 years since 1916 project funded by the Irish Arts Council in partnership with the Manchester Irish Writers.

Bio

Patrick Slevin is an Irish poet living in Manchester, UK. His poems have appeared in Poetry Ireland Review, The Blue Nib, Skylight 47, Drawn To The Light, The Manchester Review, The Interpreters' House, Ink, Sweat and Tears, The Poets' Republic, The High Window amongst others. He has also been featured on RTE's Poem of the Day and appeared in the anthologies Something About Home and The Best of the Cormorant as well as having been short-listed in Gregory O'Donoghue Poetry Competition and the Westport Poetry Competition.
Speakers
Jessica Bundschuh and Selina Scholz

Displacing the Irish?: The A-Levels as a Window into the (Post-Brexit) British Psyche

One profound marker of a transformed post-Brexit Britain is the wide-reaching decision to discard Irish and Northern Irish literary texts, such that the next generation to graduate with an A-level education will experience English-ness in the absence of Irish voices. That is, scheduled for September 2023, the A-level curriculum for English Languages and Literatures will reportedly exchange its "least studied texts" for literature by more diverse authors. Thus, British educators will switch out the poets of Seamus Heaney and Eavan Boland in place of Malika Booker and Fatima Asghar, and will cut the playwright Brian Friel in favor of Inua Ellams. This exchange of Brian Friel's Translations, then, with its focus on the Irish Troubles, for Inua Ellams' Barber Shop Chronicles, with its interrogation of black masculinity, encourages a younger generation to re-fashion their image of 'global Britain' in accordance with the vision of a hip British-Nigerian playwright.

While some may argue this move reflects a much-needed update to the primary texts on A-level exams, our argument regards it as an opportunity to witness more broadly a process of ongoing British self-discovery. In particular, this timely change offers us an insight into a post-Brexit psyche willing to undermine an already tenuous British-Irish relationship. In effect, by quietly replacing these existing Irish texts, English educators ask students to interrogate English literatures instead through the lens of more expansive and diverse literary texts. Setting aside its inherent advantages, such a re-prioritization acts to separate British identity from its Irish neighbors within the pivotal context of education, carefully constructing the desired image of inclusivity that policy makers seek to internalize and broadcast internationally. Ultimately, this raises important questions about the value Britain places on contemporary conflicts over and above 'historical' issues now regarded as part of a 'finished' past.

Bio

Jessica Bundschuh is a Lecturer in English Literatures & Cultures at the University of Stuttgart. Her publications have appeared in Review of Irish Studies in Europe, Ecozon@: European Journal of Literature, Culture and Environment, Poetics Today, The Paris Review, and the most recent issues of Études irlandaises, EFACIS: Interfaces and Dialogues, and Literary Matters, with a chapter on Irish poetry in performance in a 2023 volume on Poetic Forms. She has a Ph.D. in English Literature and Creative Writing from the University of Houston and an MFA in Creative Writing from the University of Maryland. Her current research project is on the Irish prose poem.

Selina Scholz is a Research Fellow in English Literatures & Cultures at the University of Stuttgart. She is currently writing her dissertation on the topic of narrative disorientation in climate fiction, predominantly drawing on cognitive literary studies and econarratology.
Sarah Busch

Audience, Affect and Engagement in 21st Century Irish and International Performance

Ever since Aristotle, emotions have fascinated theatre scholars, who often view them as the key to the spectators' meaning-making process. However, an affective access to theatre is often explored only theoretically, both in criticism and academic research. Thereby, the spectators' perspective is often generalised and few studies exist about how audiences respond to performances affectively. I argue that this is a missed opportunity not only because spectators' personal emotions can bring different aspects of the performance to light but also because affect is never merely personal. Rather, following Baruch Spinoza's thinking, affect can be understood as intensities that permeate cultural scenarios and are exchanged between their actors and objects. This project seeks to give a theoretical perspective on how relational affect is at work as part of the theatrical event and, more specifically, to investigate how distinct affective dynamics shape spectators' engagement with contemporary performances. The project's corpus consists of plays performed at different Dublin theatres and the International Gay Dublin Theatre Festival in 2022, and treat queer and feminist topics, class, racism and Irishness. The goal is to create an archive of audience emotions that will capture some of the affective zeitgeist of specific performances. To illuminate the question of how affect functions in the production and reception of theatre, the project incorporates a methodology of qualitative spectator interviews. Thus creating interpretive communities after Stanley Fish, there is a focus on producing knowledge collectively. The performance case studies will show how spectators use affect, feeling and emotion as tools of interpretation and how they form affective communities through their own subject positions as Irish citizens, queer people, or people of colour.

Bio

Sarah Busch is a doctoral student at the University of Freiburg and a research and teaching associate at the University of Cologne. In 2022 she spent a research semester at University College Dublin as part of her PhD project, which investigates how affective theatre experiences shape the spectators' understanding of text and engagement with contemporary Irish and International performance. She has taught courses on contemporary drama and queer literature and has acted, directed and managed public relations for the maniACTs, Freiburg's English Department student drama group.
Adrian Döring

Proposal Postgraduate Forum • Bleak Metal: Cultures of Discontent in Virtualized Spaces

Processes of virtualization escalate contradictions generated by the strenuous relationships between the analogue and the digital: hauntological music-genres like vaporwave and hypnagogic pop, which are popular on the internet and subversively remix commercial music, have roots in the analogue practice of plunderphonics (Reynolds 2011). Webzines and blogs as digital bricolage are related to analogue fan- and perzines (Hebdige 1988, Atton 2001). The destabilization of space and the erasure of place(s) through the consolidation of the Web 2.0 mirrors processes of globalization (cf. Fisher's "What is Hauntology" read with Massey's "A Global Sense of Place"). These disruptions are accompanied by feelings of discontent which sediment in popular culture.

My dissertation, titled Bleak Metal: Cultures of Discontent in Virtualized Spaces, maps these sedimentations. It divests special attention to the black metal-scene, which has established itself as a fixture in online-only music communities while being concerned with matters like spatial and sonic distortion, disruption, and 'natural' spaces (cf. Grünwald 2012, Scott 2014, Stabler 2016). Bleak Metal asks whether black metal's enduring presence in online culture is linked to crises of virtualization by analyzing related spaces and artifacts. It intervenes in black metal-scholarship at a point in which it opens itself to new theory (e.g., through the 2023 collection Black Metal Rainbows) and in cultural studies by emphasizing a rejuvenized reading of virtualization as cultural reconfiguration. During the forum, I want to discuss contemporary black metal as digitally remediated identity using the example of private music blogs as virtualized zines.

Bio

Adrian Döring completed his Master of Arts in Comparative Modern Literatures (Neuere Literaturen) at the Julius-Maximilians-Universität Würzburg. He is currently teaching at the Chair for English Literature and British Cultural Studies at the JMU and pursuing his dissertation project Bleak Metal: Cultures of Discontent in Virtualized Spaces. Most recently, he has published on international partnerships in cultural studies in Global Cultural Studies? as part of the JMU Cultural Studies publication series.

Works cited

Atton, Chris. Alternative Media. London: SAGE, 2002.
Fisher, Mark. "What is Hauntology" in Film Quarterly 66, 1 (Fall 2012). 16-24.
Grünwald, Jan. Male Spaces. Bildinszenierungen archaischer Männlichkeiten im Black Metal. Frankfurt: Campus, 2012.
Hebdige, Dick. Subculture. The Meaning of Style (10th ed). London: Routledge, 1988.
Lukes, Daniel and Stanimir Panayotov (ed.). Black Metal Rainbows. Oakland: PM Press, 2023.
Massey, Doreen. "A Global Sense of Place" in Raum und Ort, ed. Anton Escher and Sarah Petermann.Stuttgart: Franz Steiner Verlag, 2016. 191-199.
Reynolds, Simon. Retromania. Pop Culture's Addiction to Its Own Past. London: Faber & Faber, 2011.
Scott, Niall. "Blackening the Green" in Melancology. Black Metal Theory and Ecology, ed. Scott Wilson. Winchester: Zero Books, 2014. 66-80.
Stabler, Bert. "False Atonality, True Non-Totality" in Helvete 3. Bleeding Black Noise, ed. Amelia Ishmael. Goleta: Punctum, 2016. 109-112.
Dieter Fuchs

Seasonal Work in McDonagh's The Beauty Queen of Leenane: The Continuation of History and Foreign Rule with Other Means

Until the first half of the twentieth century, modern drama foregrounded Ireland's semi-colonial disposition by featuring its sons dispossessed by overpowering father figures from the domestic patriarchal establishment, the imperial lord and master of the British King, and the Pope as the head of the Roman Catholic Church. For centuries Ireland was ruled by a patriarchal elite, which reduced the young generation to Oedipal passivity. This is, for instance, featured in Synge's The Playboy of the Western World (1907).

This paper argues that McDonagh's The Beauty Queen of Leenane (1996) may be considered a postmodern rewriting of Synge's play from the semi-colonial period. In contrast to the patriarchal past, fathers are notably absent in McDonagh's play, which presents the traumatized ex-seasonal worker Maureen living with her spinster-like unmarried mom Mag in a single-parent family, and the unmarried Pato earning his living as a seasonal Irish labourer in the UK. When Pato attempts to claim patriarchal authority at home, he finds himself in an impotent situation: rather than fathering a son as a patriarch, he is dispossessed by his potential Irish mother-in-law: to make sure that Maureen will continue catering for her mother's needs as a breadwinner, the idle and selfish Mag separates Maureen and Pato by way of an intrigue.

Representing Ireland in the years preceding the Celtic Tiger boom, Mag may be considered a mock-Cathleen Ni Houlihan figure: a spinster-like hag who – despite being economically unproductive and doing nothing at all – succeeds in living on, and exploiting, the young generation: whereas the siren-like words of William Butler Yeats' Cathleen Ni Houlihan seduce a young man to exchange marital bliss at home for meaningless death in warfare against Ireland's colonizer, her end-of-20th-century counterpart separates her potential son-in-law of both the woman he loves and his home. As a son dispossessed by his girlfriend's mom rather than his dad, the mock-Oedipal Pato is doomed to serve Ireland's former colonizer with seasonal work in England, and thus represents the Irish subaltern reduced to economic slavery as a continuation of foreign rule with other means.

Although Ireland in the 1990s claims to have freed itself from foreign rule, its dispossessed young generation is still compelled to serve a foreign lord and master abroad. Showing that history repeats itself in this way, McDonagh's play ends with Maureen killing her mother as a reminder of her past, which includes traumatic stress inflicted by seasonal work in England. Summoning rather than silencing the ghosts of the past, however, the matricide renews Maureen's mental breakdown, which transforms her persona into her mother's exact counterpart or Doppelgänger. By way of dramatic irony foregrounding the inescapable dynamics of history, Maureen is forced to live the life of the person she hates most.

Bio

Dieter Fuchs is Associate Professor for Literatures in English and Cultural Studies at the Department of English and American Studies of the University of Vienna. He received his doctorate from LMU Munich, with a PhD thesis on James Joyce and Menippean Satire supervised by Hans Walter Gabler. His second book on Elizabethan Revenge Tragedy appeared in 2022.

Dieter is Director of the Vienna Centre for Irish Studies founded by Werner Huber and head of the Vienna Irish Studies and Cultural Theory Summer School. In addition to his Vienna employment, he also works as a regular visiting professor at the University of Ljubljana where he teaches block seminars and functions as external PhD committee member. He is also part of the advisory board of Acta Neophilologica.
Sarah Heinz

Bride and Prejudice: Representing Irish Traveller Communities in Britain in Channel 4's My Big Fat Gypsy Wedding"

Irish Travellers have been a presence in Ireland and Britain for centuries. Although a minority of less than 0.7 percent of the population in Ireland, Irish Traveller communities have been intensely monitored and regulated in the Republic. Irish Travellers also form a significant community in the UK (with an estimated number between 100.000 and 300.000 in 2012). In spite of consisting of various groups, Travellers are still presented as a homogenous group (both in Ireland and the UK) and often depicted as criminals, prone to drinking and fighting, illiterate and uneducated, lazy and avoiding 'honest' work, and only answering to their own laws and authorities.

When comparing this discourse of deviation and inferiority to historical stereotypes of the Irish minority in Britain at large, it becomes clear that Irish Travellers can be read as an extreme and pervasive residue of more general anti-Irish sentiments in Britain. The paper will focus on this mapping by asking how ideas of Travellers' Irishness are produced in contemporary cultural production about Irish Travellers in Britain. The material of analysis is the popular and controversial Channel 4 documentary My Big Fat Gypsy Wedding (2010–2015), a series that focused on underage Traveller girls who head into marriage to often problematic young husbands. The paper will specifically focus on those episodes which followed Irish Traveller families in Britain and zooms in on the representation of interactions between the settled community and Traveller families. In effect, the paper shows that the series' alleged goal of championing diversity creates a problematically essentialist, racialised and de-normalised imaginary of the Traveller community. However, the paper also argues that this imaginary can be read as a more overarching sign of how Travellers 'unsettle' the settled community, thus echoing the histories of Irish immigrant communities in Britain at large.

Bio

Sarah Heinz is Professor for English and Anglophone Literatures at the University of Vienna, Austria. Before coming to Vienna, she taught at the Universities of Passau, Mannheim, and at Humboldt- University, Berlin, and was a visiting scholar at the University of Michigan and NUI Galway.

Ever since her PhD on postmodern identity in A.S. Byatt's novels, her research has been concerned with the contingent and shifting subject positions that a cultural context can offer and construct and in the ways in which such identities are represented, contested, and developed by works of art. This impacts her research within critical whiteness studies and intersectionality, which she has explored in contexts ranging from Ireland and Britain to Australia and Nigeria. Most recently, she has focused on ideas and ideals of home and home-making practices and is developing a project on the re- assessment of home during lockdown in authors' literary reworkings of COVID-19.
Dennis Henneböhl

Metaphorizing Irish and British Intra-Relations in Audrey Magee's The Colony

The centuries-long intra-relations between Ireland and Britain since the colonisation of the Emerald Isle have been depicted countless times in cultural products like literature or film. Especially since the Brexit vote of 2016 and its consequences for the Irish border, there has been a renewed focus on the relationship between the two neighbouring islands. My presentation thus focuses on a recent literary example, Audrey Magee's 2022 historical novel The Colony. As the author herself points out, this text takes a metaphorical approach to representing the impact that Ireland's colonisation by the British had on both countries [1] : Set on a remote Irish island, it tells the story of a British artist staying over the summer months to paint his pictures of the island and its inhabitants. The novel depicts both how the British presence shapes and changes the small Gaelic speaking community as well the influence of the island(ers) on the artist and his work.

Magee not only focuses on cultural intra-relations between Britain and Ireland in areas such as language and art, but she also addresses issues like economic dependence and colonial exploitation for profits. Moreover, the fact that the novel is set in 1979 at the height of the 'Troubles' also adds a socio-political dimension as it is interspersed with reports about the casualties of this violent sectarian conflict rooted in Ireland's former colonisation. My presentation will analyse how The Colony represents these issues by combining methods and approaches from Cultural Studies – e.g., Benedict Anderson's 'imagined communities' – with ones from literary studies. Here, I will for instance be drawing on current research about the genre of historical fiction, especially how it engages with cultural narratives about national pasts and the ways in which these texts intervene in present debates.

[1] "Audrey Magee Interview: 'I loved being a journalist, but I was searching for a different kind of truth.'" The Booker Prizes, thebookerprizes.com/the-booker-library/features/audrey-magee-interview-i-loved-being-a-journalist-but-i-was-searching. Accessed 11 March 2023.

Bio

Dennis Henneböhl received his PhD from Paderborn University and is now working as a postdoctoral researcher and lecturer in English Literature and Culture at Friedrich-Alexander-Universität Erlangen-Nürnberg. His dissertation entitled 'Taking Back Control' of the Nation and Its History? Contemporary Fiction's Engagement with the Master Narrative of Nostalgia in Brexit Britain is about to be published later this year with Brill | Fink. In his postdoc project, he investigates the interactions between science and theatre during the Victorian era. Among his other key research areas are the BrexLit genre, historical fiction, political rhetoric, British popular culture, Britain's as well as Ireland's relationship with Europe, as well as contemporary (Northern) Irish literature and culture.
Frauke Hofmeister

No Green in the Curriculum? – Ireland and the Irish in Recent School History Requirements in England, Scotland and Wales

Over the past decades, several authors have investigated the various ways Irish history and British-Irish relations have been featured in history teaching in Ireland, both north and south of the border (see for instance Tormey 2006, McCully & Waldron 2013, Fischer 2022). These and other studies acknowledge the central role of education in the construction and re-definition of national identities, especially, but not only, through history teaching. This relationship has also been at the core of debates on history education throughout the UK, from the introduction of the National Curriculum in 1988 via the development of the Scottish Curriculum for Excellence and the controversies surrounding Michael Gove's attempts of history education reform in England to the Black Curriculum campaign founded in 2019, which has indeed influenced the new Curriculum for Wales of 2022.

But what role does Ireland play in history education in British schools in the 21st century? Which aspects of Irish history and British-Irish relations are featured in recent school history requirements of the other three nations, and what role – if any – do Ireland and British-Irish relations play in the promoted national identities? This paper will address these questions through the analysis of history curricula, exam specifications and selected teaching material and will suggest that the divergent in- and exclusions of particular events or developments of 'Irish' history can be linked to different framings of 'national' histories in England, Scotland and Wales. Furthermore, it will show that an increasing focus on more local approaches to history teaching on the one hand and attempts to integrate Black history on the other contribute to an ongoing marginalisation of 'Irish-British relations' in 'British' school histories.

Works cited

Fischer, Karin (2022), "Irish history at school, its transnational nature and its international contexts, 1980s-1990s: convergence and divergence between the Irish state and Northern Ireland", History of Education 51:3, 438-452.
McCully, Alan and Fionnuala Waldron (2013), "A Question of Identity? Purpose, Policy and Practice in the Teaching of History in Northern Ireland and the Republic of Ireland", International Journal of Historical Learning, Teaching and Research 11: 2, 145-158.
Tormey, Roland (2006), "The Construction of National Identity through Primary School History: The Irish Case", British Journal of Sociology of Education 27:3, 311-324.

Bio

Dr Frauke Hofmeister is a lecturer and curriculum manager at the University of Leipzig. In 2013, she received her PhD for a thesis on Making English Regions. The Construction of Regional Images in the North East, the West Midlands and the South West of England. Her research and teaching interests include identity and space/place, memory cultures, critical education and intersections of cultural studies and linguistics.
Elena Ippendorf

Working Title of ongoing PhD Project:
Criminal Landscapes: Imagining Wales in Contemporary Crime Narratives

Gwyn A. Williams famously stated: "Wales […] is a process […]. Wales is an artefact which the Welsh produce; the Welsh make and remake Wales day by day and year after year. If they want to" (23). It is this project's contention that one of the principal arenas in which Wales is currently being imagined, being made and remade is that of crime narratives on page and screen.

Welsh crime narratives experienced an unprecedented boom since 2016 which has so far gone unexamined by critical research. They are, this project posits, cultural texts particularly well suited to investigate narratives of communal identity. Regardless of medium, they are widely received by a heterogeneous (reading) audience. They are investigative, pose questions about order and deviance, belonging and exclusion, and by depicting the transgression of socially constructed boundaries, serve to scrutinise these boundaries themselves. Crucially, they sell well within and across national borders. It is bilingually produced TV crime drama in particular which has made Welsh cultural difference visible and audible beyond Wales and thereby decentralised received notions of Britishness. Within Wales these productions perform important cultural work, e.g. working towards "Cymraeg 2050", the Welsh government's goal to reach a million Welsh-speakers by 2050.

The crime narratives share a preoccupation with place beyond boundaries of medium. By combining borrowings from postcolonial and transnational theory, neither of which is entirely suitable to the complex Welsh situation, with a site-specific, performatively shaped approach, this project aims to examine how the Welsh 'place-in-process' is currently negotiated in the popular imagination and fill a notable gap in the field of research.

Works cited:

Williams, Gwyn A. "When Was Wales?" Transcript of BBC Wales Annual Radio Lecture, November 12, 1979.




Bio

Elena Ippendorf is currently working on her PhD-project, tentatively titled "Criminal Landscapes: Imagining Wales in Contemporary Crime Narratives" supervised by Prof. Dr. Julia Hoydis, Alpen-Adria-Universität Klagenfurt. She studied English Studies and Theatre Studies at the Universität Leipzig, Hobart and William Smith Colleges, and Aberystwyth University. Her master's thesis, titled "Genre and Geography in Welsh Crime Fiction" was awarded the GAPS Graduate Recognition Award 2021. Her research interests, reflected in classes she taught at the Leibniz Universität Hannover and the Alpen-Adria-Universität Klagenfurt, include Welsh literature and culture, theatre and performance studies, science fiction literature, adaptation studies, and cultural geography.
Yana Lebedeva

Making the City: Between Media and Social Transformations of Dublin in the 21st century

My PhD thesis is about the analysis of the representation(s) of Dublin in Irish films of the 21st century in the context of globalization und digitalization. It is an interdisciplinary project between film and media studies, sociology, and British Cultural Studies. The research focuses on Irish film and media transformations, which are analysed in the context of social, cultural, political, and economic change in Ireland and Dublin in historical perspective. On the one hand, I explore Irish state-funded films and co-productions in relation to the specific conditions of production and distribution in the 21st century. On the other hand, I am interested in Irish independent films (mostly documentary and experimental short films), which are distributed on digital platforms like YouTube. These kinds of films bring an impact of artistic reflection of urban space and Irish cultural history, using experimental and archival practices. The aim of the PhD-thesis is to explore the making and changing of urban representations of the city of Dublin between cinematic and digital spaces. In my presentation, I will discuss some methodological and theoretical foundations, especially the spatial theories of Michel de Certeau and Henri Lefebvre and the main hypotheses of the dissertation. The focus will be on some visual sources of the 21st century made by Irish filmmakers and their reflection on Irish (urban) culture and society of the last century and the issues of identity, space, and city.

Bio

Yana Lebedeva is a PhD candidate at Paderborn University, Germany, at the Faculty of Cultural Studies, Department of Media Studies. In 2017 she graduated from the international master's programme "Film and Audiovisual Media" at the Ruhr-Universität Bochum in Germany, the Université Sorbonne Nouvelle Paris III and the Université Paris Ouest Nanterre La Défence in France. Currently she works at the Film Education / Film Literacy Department of the Filmmuseum Düsseldorf.
Kübra Özermis

Masculinities on Murals: Tension between Hypermasculinity and Victimisation on Republican Murals in Derry and Belfast

Murals in Northern Ireland are not simply street art. They denote identity, maintain and represent memory and reclaim territory in a contested space on both sides of the conflict divide. Murals traditionally originated in the Unionist/Loyalist community in order to mark the victory of the Protestant King William III over the Catholic Kings James II in the Battle of the Boyne in 1690. However, in the course of the armed conflict that became known as the "Troubles" (1968-1998) the Nationalist/Republican community also began painting murals to draw attention to political demands, mark no-go areas or display their own identity. While Republican murals became widespread but remained forbidden during the Hunger Strike in 1980 and 1981, they are now integral parts of the cultural landscape of the Nationalist/Republican community. A first look at Republican murals reveals how gendered the portrayal of the conflict is to this day. If women appear on them they are mostly a representation of a passive Mother Ireland as a "Poor Old Woman" who needs her heroic sons to fight for her freedom against British occupation. A closer look at the men portrayed on Republican murals complicates this narrative. Although many of them depict members of Republican paramilitaries who were killed in the conflict their portrayal centres less around hypermasculine aggression and military domination despite traditional gender expectations. It is much more centred around the victimisation, martyrdom and suffering of the men. The focus on the murals is less on acts they have carried out but much more about the violence they have endured by other men – most often by the British army, prison guards or the RUC. In this paper, I propose to analyse the tension that is created through these portrayals of masculinities on a few selected Republican murals from Derry and West Belfast. I would base this analysis on Raewyn Connell's study on masculinities as well as on Laurence McKeown and Bill Rolston's studies on Republican masculinities in Northern Ireland.

Bio

Kübra Özermiş graduated in English Language and Literature at the Freie Universität Berlin and Irish Studies at University College Dublin. She completed her PhD at the Freie Universität Berlin in 2022 with a dissertation titled "Poetic Justice: The Representation of Bloody Sunday's (1972) Counter- Narrative in (Northern) Irish Poetry". In her dissertation, she especially focused on the poetry of Thomas Kinsella, Seamus Heaney, Seamus Deane, Paul Muldoon and Medbh McGuckian. She is currently teaching Cultural Studies at the Institute of English Language and Literature at Freie Universität Berlin. Her research focus is on British and Irish literature and culture, the Northern Irish conflict, cultural memory and identity, postcolonial studies and masculinity as well as Orientalism in English and Irish romanticism.
Melissa Sarikaya

Of Angels and Maidens: May Probyn's Success in the Irish Press

… Lad, in thy far countrie,
Is it well, is it well with thee?
May Probyn "Valedictory", The Irish Monthly 23(266), 1895

It is remarkable that May Probyn as an English poet published numerous times in The Irish Monthly although the journal's goal at the time was to rather publish unknown Irish poets. May Probyn is a marginalised English poet whose earlier writings criticise patriarchal and societal structures, while the later writings are coined by her devotional turn. Probyn became a Catholic convert in 1883 and her devotional poetry became very popular, particularly overseas in Ireland.

In this paper, I argue that the success of Probyn's devotional poetry lies in her revolutionary thought on Christianity which was particularly appealing to the Irish. As Probyn's own faith developed, her poetry explores the significance of femininity in Christianity. Her focus particularly lies on Mary the Immaculate, while generally stressing the feminine and female importance in devout studies. My line of argument is that the Irish agreed with Probyn's new reading of Christianity by focusing on the people whose significance is often undermined. The focus on Christian femininity did not only resonate with women identifying with the otherwise rather patriarchal Christian concepts, but also with the general Irish public. The Irish most probably approved of a stance in which marginalised characters are finally given the deserved consideration as the Irish most probably saw their own political situation of self- dominion reflected in the negotiation with the Christian belief.

Probyn's influence on the Irish periodical press was immense, especially regarding her rather minor importance in the English world of letters. Thus, Probyn's feminist interpretation advocating a greater female significance in Christianity agreed with the Irish zeitgeist and the pursuit of self-dominion and significance in a world of fading British command.

Bio

Melissa Sarikaya has been a lecturer at Friedrich-Alexander-Universität Erlangen/Nürnberg since 2019 and is currently writing her dissertation on marginalised women poets of the late Victorian / early Modernist era. Her research interests are poetry, gender studies, media studies and the publishing industry. Her latest projects are paper contributions on Instapoetry, navigation and nautical poetry, as well as a co-edited volume on social inequality. She is also speaker of the early career researchers' section of the Interdisciplinary Centre for Gender, Difference and Diversity (IZGDD). Alongside Dr. James Dowthwaite, Melissa Sarikaya is co-founder of MADS, a network for scholars researching on modernism, aestheticism, and decadence studies.
Melissa Schuh

Seriality, Adaptation, and Representation: Sally Rooney's Normal People

Sally Rooney's bestselling novel Normal People (2018) has received broad critical acclaim globally but was also particularly lauded in Britain: it was longlisted for the 2018 Man Booker Prize and the Women's Fiction Prize in 2019, winning the 2018 Cost Book Award for 'Best Novel' in 2018 and the British Book Award for 'Book of the Year' in 2019. The novel's success led to a similarly acclaimed TV-series adaptation, co-written by Rooney herself, which was produced by Irish film studio Element Pictures for BBC Three and Hulu in association with Screen Ireland and originally broadcast by BBC Three, Hulu and RTÉ in 2020. The series adaptation consists of 12 short episodes and the 266 page novel, while being structured into chapters or sections, is self-contained within one book.

This paper will consider Normal People as a contemporary Irish work that has gained immense popularity beyond Ireland, especially in Britain and the US. Questions of Irish representation in an increasingly globalised literary and media market will be addressed by analysing its serial adaptation as a case study of Irish, British, and American collaboration in media production. In doing so, I will explore the relationship between the novel and the series, focusing on processes of adaptation for different audiences and into a different medium. The mechanisms and effects of adapting a non-serial work into a series will be assessed with regard to popular seriality and the current TV-landscape of streaming and traditional broadcast programming alongside the series' production conditions and reception in its different target markets.

Bio

Dr Melissa Schuh completed her PhD titled 'The (Un-)Making of the Novelist's Identity' in the English department at Queen Mary University of London in 2019 and is a lecturer in English Literature at Kiel University. She's deputy editor for C21 Literature: Journal of 21st Century Writings. Her research interests include English and German contemporary fiction, autobiography and life writing, Brexit in literature as well as seriality and Modernism. Recent publications include an article on 'Lateness, Memory, and Imagination in Literary Autobiography' (2020) in The European Journal of Life Writing and a book chapter, co-authored with Ricarda Menn, on 'The Autofictional in Serial, Literary Works' in The Autofictional, edited by Alexandra Effe and Hannie Lawlor (Palgrave, 2022). She is deputy diversity officer for the philosophical faculty and diversity, equality and inclusion officer for the English department of Kiel University.
Michelle Witen

The Irish Vampire: Dracula and Punch

Written in 1897, Bram Stoker's Dracula appeared during a time that was particularly fraught in terms of the political place of Ireland within the British Empire. The novel was drafted in the 1890s, shortly after the defeat of the first Irish Home Rule Bill (1886) and concurrent to the second (1893). Reading the text while considering the political reportage of the Irish Question demonstrates that the novel is saturated with images from nineteenth-century periodicals that engage with caricatures of the Irish and the Irish Question.

This paper begins by exploring the rise of the Victorian periodical, focusing on disparities in journalism and the elevation of the magazine as a venue of political content. It then focuses on the reportage of the Irish Question, especially with reference to the Second Home Rule Bill, insofar as it is addressed in Punch, or the London Charivari. Cycling through the same images of Home Rule and the (stage)Irish, Dracula demonstrates deep engagement with periodical culture, recontextualizing the Irish Question as an Eastern Question. In this way, the novel disentangles the threat of Irishness while also providing insight into the poles of the near-Eastern and near-Western problem of the British empire.

Bio

Michelle Witen has been Junior Professor of English and Irish literature at the Europa-Universität Flensburg since September 2019. She did her BA and MA at the University of Western Ontario, her DPhil at the University of Oxford, and her postdoc at the University of Basel. Her research areas focus on literature of the 19th, 20th, and 21st centuries, and she has published on Modernism (especially on James Joyce), music and literature, the non-human, Lewis Carroll, the Stage-Irish, and Victorian periodicals. She is the future director of the EUF Centre for Irish Studies, which is set to open in 2023.
Dilâra Yilmaz

No Britain, no bestsellers? The market dominance of British publishers and the BBC over contemporary Irish novels along with their TV adaptations

Following Sally Rooney's rise to fame, female Irish voices have increasingly gained recognition in the international literary industry. Irish debuts owe their success to, first, the appeal of their trending topics (mental health, eating disorders, substance abuse, trauma, sexual/domestic violence, climate crisis, job/housing scarcity). Second, the novels negotiate these issues from an Irish perspective (exceeding plot placement; rather, presenting redemption in engagement with Irish history or nature), which appear equally appealing to an international audience. Third, new writers share their state-nurtured careers. They studied creative writing at Irish universities, gained attention through Irish newspapers, won Irish art awards, received writing grants or positions as writers-in-residence at Irish colleges, published short fiction in Irish magazines, and released collections with Irish publishers like The Stinging Fly. The fourth enabler, however, is the market power of British publishers.

Indeed, the massive literary output is largely a product of Ireland's distinct state- fostered creative economy. Yet, once risen to national acclaim, Irish writers [1] sell rights to British publishers [2] and the BBC. While Irish press and state institutions [3] spend sums on advertising, British businesses collect the profits. I argue that the market dominance of British publishers over Irish literature, while not new, has achieved a different dimension in recent years. While Irish policies have boosted art creation since the Celtic Tiger years, the market spheres of production and circulation remain British. I argue that British businesses play a crucial commercial role in the novel boom of Irish women writers since 2017, in which they use their power strategically to perform as promoters of Irish cultural heritage while accumulating profits.

[1] New Irish women writers who have gained critical acclaim internationally and who have, once debuting, sold their text and/or film rights to British businesses include, among others, Sally Rooney, Naoise Dolan, Louise Nealon, Nicole Flattery, Eimear Ryan, Frances Macken, Caoilinn Hughes, Aingeala Flannery, and Lisa McInerney.

[2] such as Penguin/Vintage, Bloomsbury, Faber&Faber, Oneworld, Hodder&Stoughton, and Manilla Press.

[3] such as MoLi, Museum of Literature Dublin.

Bio

Dilâra Yilmaz is an early career researcher and lecturer at the Chair of English Literature at Kiel University. After obtaining the M.Ed. in German Studies, English and North American Studies, and History, she completed a subsequent Master of Arts in English and American Literatures, Cultures, and Media. Her research interests include contemporary Irish literature, neurodiversity in literature and film, boredom and disaffect in literature and music. She has been working on her PhD titled 'Conditions of Contemporary Irish Women's Fiction Writing' since 2021. She teaches Irish and British literary and cultural studies.
BritCult Arbeitskreis Meeting

Position Paper Discussion: The 'Mittelbau' and its Futures

We would like to invite everyone to discuss a position paper. The paper focuses on the precarious situation of the non-professorial academic staff (not only) in English / Cultural Studies departments in Germany (and beyond). The wider context is well-known from #IchBinHanna, #IchBinReyhan and related initiatives, and the topic seems especially relevant considering the planned amendment of the German Wissenschaftszeitvertragsgesetz (WissZeitVG). The paper, drafted by a working group of non-professorial BritCult members, and circulated in advance via the mailing list, is aimed at clarifying and articulating our association's position on these issues, hopefully to be passed at this year's BritCult meeting.
---
Venues
Wissenschaftszentrum
Fraunhoferstraße 13
24118 Kiel
Website
For information on bus timetables check nah.sh.

How to get to the venue




Starting point: Kiel Main Station
Bus 91
Time: 20 mins

Take bus to Friedrichsort from this stop to Rankestraße
Cross the street and turn onto Fraunhoferstraße
Walk along Fraunhoferstraße until you reach the venue

Starting point: Kiel Main Station
Bus 60S (only Mon-Fri)
Time: 20 mins

Take the bus to Universität/Botanischer Garten from this stop to Universität
From the bus stop go left in the direction of Olshausenstraße
Turn onto Rudolf-Höber-Straße on your right
Walk along Rudolf-Höber-Straße and then turn left onto Max-Eyth-Straße
Turn right onto Kuhnkestraße
Turn right onto Fraunhoferstraße

Starting point: Kiel Main Station
On foot
Time: 47 mins

Head southeast towards Sophienblatt
Turn left onto Sophienblatt
Turn onto Ziegelteich
Turn right onto Holstenstraße
Turn left onto Fleethörn
Turn right onto Knooper Weg
Turn left onto Gutenbergstraße
Turn right onto Hansastraße
Turn left onto Olshausenstraße
Turn right onto Westring
Turn left onto Fraunhoferstraße and walk along the street until you reach the venue
How to get to the conference warming




Kieler Brauerei am Alten Markt
Alter Markt 9
24103 Kiel
Website




Starting point: Wissenschaftszentrum
Bus 91
Time: 20 mins

Follow Fraunhoferstraße and turn right into Westring
Head towards the bus stop "Rankestraße" and take bus 91 to "Melsdorf" from this stop to "Lorentzendamm"
Turn left and go over the bridge
Cross the street and turn into Jensendamm
Turn right into Küterstraße
Follow the street until you reach Alter Markt and follow the street to your left
The brewery Kieler Brauerei will be on your left

Starting point: Wissenschaftszentrum
Bus 61 or 62
Time: 24 mins

From the main entrance go right, cross the parking lot and follow Kuhnkestraße
Turn left onto Max-Eyth-Straße
Turn right onto Rudolf-Höber-Straße
Turn left onto Olshausenstraße and cross the street to reach the bus stop "Universität"
Take bus 61 to "Mettenhof" from this stop to "Schlossgarten"
Go along Schloßgarten and turn right onto Dänische Straße
Continue onto Alter Markt, the brewery will be on your right

Starting point: Wissenschaftszentrum
On foot
Time: 35 mins

From the main entrance follow Fraunhoferstraße toward Westring
Turn right onto Westring
Cross the street and turn left onto Olshausenstraße
Continue onto Beselerallee
Turn right onto Holtenauer Straße and go straight ahead towards Dreiecksplatz
Turn slightly right onto Bergstraße, which becomes Martensdamm
Cross the bridge and turn left onto Jensendamm
Turn right onto Küterstraße
Continue onto Alter Markt and turn left to stay on Alter Markt
The brewery will be on your left
Siamsa Kiel, Friday 24.11.2023 8 pm




Siamsa [Scheem-sha] literally translates as mirth, music or merriment – all of which we hope to bring to you on our Friday evening gathering in Kiel. Complementing the conference discussion of In-Between Islands, our siamsa is a poetic, musical, visual, and cultural exploration of the intra-relations of British and Irish arts and culture. More of a social get-together than a sit-down dinner, the festive event will give you space to taste, talk, listen, watch, and experience the creative arts of the isles.




Hansa48
Hansastraße 48
24118 Kiel
Website




How to get to the Siamsa Kiel

Starting point: Wissenschaftszentrum
Bus 91
Time: 14 mins

Follow Fraunhoferstraße towards Westring
Once you reach Westring and head towards the bus stop "Rankestraße"
Take bus 91 to "Melsdorf" from this stop to "Goetheschule"
Cross the street and turn into Schauenburgerstraße
Turn left into Hansastraße, Hansa48 will be on the right side

Starting point: Wissenschaftszentrum
On foot
Time: 16 mins

From the main entrance follow Fraunhoferstraße toward Westring
Turn right onto Westring
Turn left onto Olshausenstraße
Turn right onto Hansastraße
Cross the street so you are walking on the left side of the street until you reach Hansa 48
Marine Conservation Tour Kiel, Saturday 25.11.2023 2-3 pm




Meeting point: Landtag Kiel, Düsternbrooker Weg 70, 24105 Kiel

Life in Kiel takes place in, around and on the water. The people of Kiel live on, with and by the Baltic Sea – a habitat that is worth protecting! Locals and tourists alike enjoy the recreation the fjord offers. Yet, what are the challenges this coastal environment faces and what is already being done to address them and to protect this valuable habitat? What is the impact of the marine crisis on its residents and how can we counteract this with small measures? These are some of the things we will find out as part of the guided Kiel marine conservation tour. Please note this guided tour will be held in German.




How to get to the meeting point

Starting point: Wissenschaftszentrum
Bus 51
Time: 24 mins

Follow Fraunhoferstraße and turn right into Westring
Turn left onto Olshausenstraße
Continue onto Beselerallee
Turn right onto Holtenauer Straße. The bus stop "Ansgarkirche" will be on your right.
Take bus 51 towards "Reventloubrücke" to "Reventloubrücke".
Continue onto Reventloubrücke.
Turn left onto Kiellinie
The Meeting point at Landtag will be on your left

Starting point: Wissenschaftszentrum
On foot
Time: 20 mins

Follow Fraunhoferstraße and turn right into Westring
Turn left onto Olshausenstraße
Continue onto Beselerallee
Continue onto Reventlouallee
Continue onto Reventloubrücke and walk towards the water
Turn left onto Kiellinie
The Meeting point at Landtag will be on your left
---
Lunch Options
Canteens

Mensa I & Cafeteria I
Westring 385
24118 Kiel
Website

Closest bakery
Günther
Grippstraße 2
24118 Kiel
Website
Kooperativa Coffeebar
Fraunhoferstraße 13
24118 Kiel
Website

---
Accommodation
Our Recommendations

Price estimate:
66 € single room
76 € double room





Available until 23.09.2023

Price estimate:
76 € double room





Available until 22.09.2023


Price estimate:
80 € single room
90 € double room

Available until 23.10.2023


Price estimate:
107 € single room
116 € double room


Price estimate:
98 € single room
107 € double room


Price estimate:
102 € single room
111 € double room


Price estimate:
94 € single room
121 € double room

---

Registration

If you would like to take part in the conference, please fill out the registration form and return it by 15 October 2023.

---

Bursaries

Members of BritCult who have no other funding options may apply for a travel bursary. For inquiries, please contact Jana Gohrisch and Dorothea Flothow.

---

Accessibility

If you have any issues concerning the accessibility of the different venues, or questions concerning dietary needs, please send an email to Vicki or Christian by October 15 at britcult2023@anglistik.uni-kiel.de.

---

Contact

Prof. Dr. Christian Huck
Victoria Allen

Englisches Seminar der CAU
Olshausenstraße 40
24098 Kiel